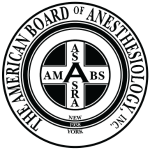 Would you like to experience an integrated medical approach to understand and treat your pain?
Licensed to practice in Iowa, with over two decades of specialty practice, two medical board-certifications, and a certification in Functional Medicine, Anke Bellinger MD specializes in the diagnosis and management of chronic pain and inflammatory disorders. Working alongside her patients' primary care health providers, Dr. Bellinger brings deep listening and expertise to address the pain problems that traditional medical approaches may struggle to comprehensively understand and treat, due to obstacles of time, resources, options, or expertise.
The first step is a careful and comprehensive diagnostic evaluation, which then guides individualized therapies.  These may include medication management, although NO NARCOTICS are prescribed and the focus is on medication simplification.  Other therapies include anti-inflammatory food plans, gentle movement, hypnosis, medical acupuncture, and frequency specific microcurrent.  These therapies are personally provided by Dr. Bellinger, focusing on the root causes of pain, for disease control and symptom reduction.
Dr. Bellinger's training and compassionate approach serves her patients with the best holistic pain care in the Midwest. 
Call us today.
1991-1997: Medical School, University of Witten-Herdecke, Germany
1997-2001: Anesthesia/ER Residency, GKH Herdecke, Germany
2001-2005: Anesthesia Residency, University of Iowa Hospitals and Clinics
2005-2006: Pain Fellowship, University of Iowa Hospitals and Clinics
2006-2007: Associate, Department of Anesthesia, University of Iowa Hospitals and Clinics
2007-2014: Assistant Professor, Anesthesia, University of Iowa Hospitals and Clinics
2006-2016: Anesthesiologist/Pain Physician, VA Medical Center, Iowa City
2006-2026: Diplomate, American Board of Anesthesiology
2018-present: Certified Practitioner, Institute of Functional Medicine (IFMCP)
2017 – present: Consulting Physician, Steindler Orthopedic Clinic



Memberships:

American Society of Anesthesiology
American Society of Regional Anesthesia and Pain Management
International Association for the Study of Pain
Institute of Functional Medicine
German Society for Anesthesia and Intensive Care
German Pain Society

German Physician Society for Acupuncture, Diploma A, 1995
Mindfulness Based Stress Reduction for Health Professionals, 2008
Institute of Functional Medicine: AFMCP Training, 2016
Plant-Based Nutrition Certificate, Cornell University, 2016

Lecture:  Clinical Pearls in Pain Medicine. Progress in Internal Medicine Conference.
University of Iowa Internal Medicine and the UI College of Pharmacy, 10/2014.
Lecture:  Post Herpetic Neuralgia. Anesthesia Pain Symposium.
University of Iowa Carver College of Medicine, 4/2014.
Lecture:  Cervicogenic Headache.  Anesthesia Interdisciplinary Pain Symposium.
University of Iowa Carver College of Medicine, 10/2012.
Lecture:   Lumbar Facet Osteoarthritis. Interdisciplinary Chronic Low Back Pain Symposium.
University of Iowa Carver College of Medicine, 4/2012.
Lecture:  Special Issues Related to Management of Persistent Pain in Veterans.
American Society of Regional Anesthesia and Pain Medicine Meeting, New Orleans. 11/2011.
Lecture:  Acute Pain Management in Opioid Tolerant Patients.
American Society of Regional Anesthesia and Pain Medicine Meeting, New Orleans. 11/2011.
Book Review: Interventional Pain Management from Dr. P. Raj. Anesthesiology. 2009 May;110(5):1201-1202.
Bellinger A, Siriwetchadarak R, Kral L, Rosenquist R. Prevention of Intrathecal Baclofen withdrawal syndrome: Successful Use of a Temporary Intrathecal Catheter. Reg Anesth Pain Med 2009; 34:600-602.
Problem Based Learning Discussion: Functional Medicine for Chronic Pain, American Society of Regional Anesthesia and Pain Medicine Meeting, Orlando, Florida, 11/2017