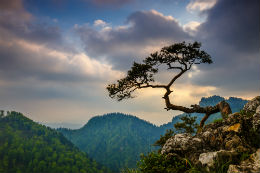 Trauma-Care and Worker-Compensation Evaluation Clinic for Professionals
Arnold Andersen, M.D. joins Virtue Medicine to offer a specialty clinic focused on independent psychiatric evaluation and treatment of professionals who have psychiatric injuries in the workplace and workers injured in health-care settings.
Dr. Andersen's integrative interests span the worlds of medicine and psychiatry including the process of careful and accurate diagnosis, medication management and psychotherapy, with attention to co-morbid medical conditions, psychosocial dimensions, brain development, and culture. He is an experienced researcher and writer and passionate about humanism and medicine. His background includes training in psychodynamic psychotherapy, cognitive behavioral therapy, interpersonal therapy, behavioral therapy, mindfulness, and forensic psychiatry. 
Among his current projects include co-author revision of the textbook on Medical Complications of Eating Disorders and conducting the first study in Iowa on time to attaining competence to stand trial in criminal defendants according to psychiatric diagnosis. He has served as faculty of the Johns Hopkins Medical School Department of Psychiatry and is now adjunct lecturer at the Johns Hopkins School of Medicine. He has been part of the Iowa City community and at the University of Iowa since 1991, now as Professor Emeritus. His private consulting practices focus on his areas of passion and interest, bringing his experience and compassion to bear on medical best-practices.