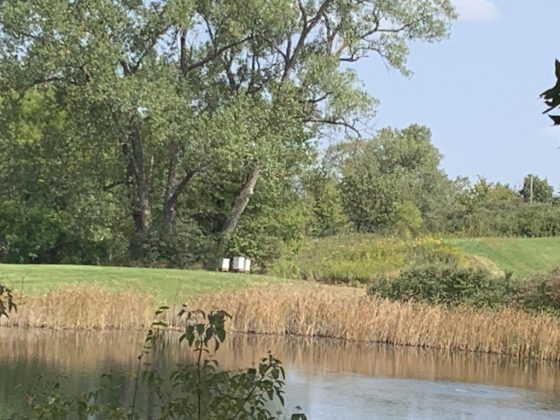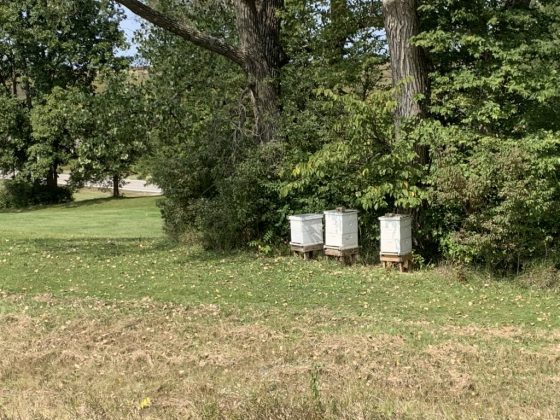 Janeta's Hobby Honey
Welcome to our family's small labor of love for the planet.
This RAW, unheated, gravity-filtered honey is from our own hives, which we keep by a sweet little farm pond and on acres of timber and wildflowers in Louisa County. 
Every year is a little different for our apiary-adventures, which have been going for almost a decade now.  In 2021, we have four happy hives going. We personally collect and bottle our honey, with over 200 pounds harvested in the summer of 2020. This year looks bountiful too. Because it is raw and lightly filtered, this honey will crystallize in the jar. A little warm water bath will get it back to liquid state, or scoop it out in crystallized form too!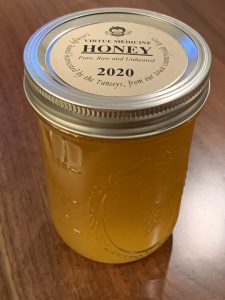 We are making pints available for LOCAL pick-up at our downtown Iowa City office.  We are not mailing our honey.
Pint jars are $15 each.  We have a couple dozen pints available from Fall 2020, and our 2021 harvest is scheduled for late August.
$5 from every pint is being donated to the Shelter House in Iowa City. Over $200 was donated in the last year – thank you!