Access standardized personality and aptitude tests with expert applications.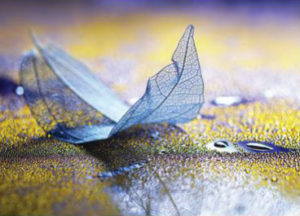 Many of our clients find that coupling coaching presence with standardized assessments and experienced interpretation can really clarify opportunities for growth and advancement.  Our thoughtfully-designed packages accomplish this. Each package focuses on specific phases of life and career and the challenges that come with them.  These might include an educational or career transition such as choosing a college major or one's first job, or improving interpersonal and leadership skills, or preparing for a pivot in a career for better opportunities.  For these and other personal and professional challenges, our packages use empirical assessments to create a deeper understanding of strengths, interests, values, and aptitudes.  This brings positive change!
We are experienced in the use of the assessments listed here, and our packages are designed for the coaching areas that are the most requested.  If you are looking for something very specific for your growth that is not well matched to one of our coaching packages, please contact us and we will happily consider how best to meet your unique needs.
Because these assessment packages do not include medical or mental health history, assessment or diagnosis, no health insurance claims forms are provided. Individuals with co-existing mental health concerns are invited to schedule a health care appointments with our mental health providers, if the assessments are intended to be woven into medical or psychological needs.
Targeted Leadership Coaching by Dr. Tansey

Package Fee: $1500
This very-popular coaching package is designed for leaders and executives to better articulate their values, strengths, and interpersonal styles as directly influence a) managerial effectiveness and teamwork, b) professional priorities for career advancement, and c) growth opportunities in leadership and self-awareness. 

The package includes one 90 minute initial coaching visit, followed by the completion of three empirically-validated assessments: Values in Action-Strength Finder (VIA), Fundamental Interpersonal Relations Orientation-Behavior (FIRO-B) and Myers-Briggs Trait Inventory (MBTI) for Leadership.  All three assessments can be completed by clients at a time of their convenience, using secure online portals.  Quantitative and qualitative reports will be completed and interpreted by Dr. Tansey in preparation for a second 90-minute coaching session, in which the coaching client is invited to apply the findings to the identified needs and action plans.   Additional coaching is available, if desired.

Professionals of all types have found this experience of integrating the strength-finding assessments with Dr. Tansey's coaching presence and deep listening to be valuable for times in which they are feeling stuck, frustrated, or simply needing a fresh vision and articulation of their professional goals.  

This package can also be effective when provided to all members of a leadership team, followed by small group coaching for the team to understand strengths and differences, towards more effective collaboration and management skills.  Organizational small group coaching has some additional assessments and coaching fees, customized to the team needs.  Please contact our Professionalism Administrator to discuss organizational group needs, or see our Professionalism Programs.

Personal Insight Packages

Package Fee: $575
The Personal Insight coaching packages help build awareness of interests and self-confidence, assisting clients to match talents and skills to vocational, educational, and extracurricular choices. The very personalized information is especially helpful for understanding an individual's personality style and strengths in preparation for college or professional schools, career and job exploration, and improved vocational satisfaction.  The Personal Insight packages include Dr. Cartaya's selections from Myers Briggs Interests Inventory, MBTI College Edition Step I, Strong Interest Inventory and Skills Confidence Inventory,  and a 90-minute coaching session. All assessments can be completed through an online portal at a time convenient for the client. Want an even deeper evaluation of strengths? Add-on: 

The Values in Action/Character Strengths Assessment helps identify how the client's values and beliefs influence feelings of purpose and forms of meaningful interaction with activities and people.  Fee:  $175, includes additional coaching time.
The StrengthsFinder 2.0 is a detailed assessment that provides even more information about a client's individual aptitudes and strengths, including insights on optimizing a match between strengths and career decisions.  Fee:  $250, includes additional coaching time.
Additional Coaching Time, as per Dr. Cartaya's fee schedule.

Professional Packages

Basic: $895 
Three custom-chosen assessments + one 90 minute coaching session.  

Extended: $1195
Three custom-chosen assessments + two 90-minute coaching sessions.

These sophisticated assessment packages focus on professional development and effectiveness, long-term priority and goal setting, succession planning, and/or leadership skills such as communication, problem-solving, conflict management, motivation, influence and negotiation.  These are well-suited for those who are looking to advance in their leadership opportunities and want to ensure insight and optimize successes.

In consultation with Dr. Cartaya, the assessments might include any of the following:  MBTI, FIRO-B, Thomas-Kilmann Conflict Mode Instrument (TKI), StrengthsFinder 2.0, California Personality Inventory (CPI), DISC **, and others. The administration and interpretation of these exams requires additional attention by Dr. Cartaya, which is included in the fee. Both the Basic and Extended Packages can be completed through an online portal at a time convenient for the client.

**Note: Because of unique aspects of the DISC, this assessment is only available in the Extended Professional Package.

Our organizational coaching is a flexible but strongly outcomes-oriented service.  We tailor our assessment and professional services to the needs and goals of the organization, towards improved problem-solving, conflict management or mediation, productivity, creativity and alignment of values.  We often focus on the interface of leadership styles and teams, new and powerful forms of communication and understanding, leveraging diversity and strengths into clearer goals or stronger strategic-planning.  In addition to providing individual assessments to employees, managers, or leaders within organizations, we also recommend incorporation of our Team Skills-Training or other Virtue Medicine professionalism training programs for bringing self-awareness into powerful behavioral and attitudinal growth.

For organizational needs, please contact our Professionalism Administrator or review our Professionalism Programs.  We are available during business hours at: 319-338-5190.  Dr. Tansey also offers an initial organizational consultation, with up to 2 hours of needs-assessment or triage for organizations exploring our available services and expertise for goodness-of-fit.