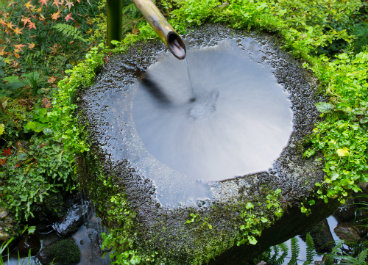 Experience the Contemplative Life
Our beautifully inlaid 19-foot walking labyrinth holds space for our community's practices in contemplative arts.  Diverse and creative forms of contemplation invite greater moral awareness, insight, wisdom and compassion, through a deepening celebration of humanity and healing.  New teachers and new classes are always welcome.
This Mind Body Spirit Group offers a powerful, effective combination of research-based healing modalities to help participants deal with life change, stress or illness in an intimate and supportive setting. 

Group members will learn self-care skills necessary to transform the physical, mental, emotional, social and spiritual dimensions of their lives. Each week, we will explore a mind-body-spirit modality that can be immediately integrated into daily life.

Groups are comprised of adults of all ages and backgrounds. The small group setting of 8 to 10 people allows for sharing, connection and support. The group will experience the research-based healing modalities taught through the Center for Mind-Body Medicine. The series is educational, supportive, participatory, structured and fun. 

Reserve your space by emailing Claire and Jane at ecololiving@gmail.com. The next group is on Mondays from 4:30 – 6:30 pm, October 14-December 2, 2019.  Download: Ecololiving Brochure Winter 2019
Julie Jack, MS, MA, is offering group classes in Yoga to Heal Trauma, with new sessions beginning Summer 2019, for those who have experienced trauma, supportive family and caregivers.  

Virtue Medicine is very pleased to donate our support for this important work, sharing Julie's commitment to the use of healing bodywork in the treatment of trauma and educating mental health and crisis agencies about the advantages of using body-centered therapies for healing work.

Julie has master's degrees in Nonprofit Administration from the University of Notre Dame and Counseling Psychology from the California School of Professional Psychology with certifications in Focusing Therapy for Complex Trauma, and in Latino Family Therapy.  She is a registered yoga teacher with Yoga Alliance and is deepening her studies in Yoga Therapy through the Inner Peace Yoga Therapy program in Chicago, IL.  In addition to her work with yoga she works part time as a Mobile Crisis Counselor. She has worked with adults, children and teenagers from diverse backgrounds in both the US and Mexico, treating a wide range of issues but focusing heavily on trauma and transition.  

To register for a class, or for more information, email Julie at juliej@stopdvsa.org, or call/text (319) 560-5264.
Are you an experienced teacher of contemplative practices?  We would love to hear from you, if you have interest in using our studio space and being part of our community.
Send proposals and resume to our Studio Manager, Anna Evans at admin@virtuemedicine.com