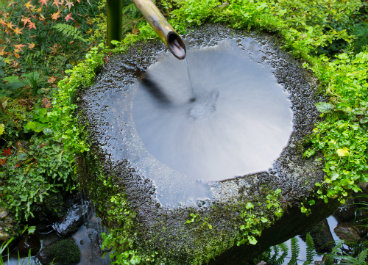 Experience the Contemplative Life
Our beautifully inlaid 19-foot walking labyrinth holds space for our community's practices in contemplative arts.  Diverse and creative forms of contemplation invite greater moral awareness, insight, wisdom and compassion, through a deepening celebration of humanity and healing.  New teachers and new classes are always welcome.
This Mind Body Spirit Group offers a powerful, effective combination of research-based healing modalities to help participants deal with life change, stress or illness in an intimate and supportive setting. 

Group members will learn self-care skills necessary to transform the physical, mental, emotional, social and spiritual dimensions of their lives. Each week, we will explore a mind-body-spirit modality that can be immediately integrated into daily life.

Groups are comprised of adults of all ages and backgrounds. The small group setting of 8 to 10 people allows for sharing, connection and support. The group will experience the research-based healing modalities taught through the Center for Mind-Body Medicine. The series is educational, supportive, participatory, structured and fun. 

Reserve your space by emailing Claire and Jane at ecololiving@gmail.com. The next group is on Mondays from 4:30 – 6:30 pm, October 14-December 2, 2019.  Download: Ecololiving Brochure Winter 2019
with Dan Boscaljon, PhD and Angela Amias, LISW
Wednesdays from 7-9 p.m., September 11, 25 and October 9, 23. 
$125 for series.  Flyer: Reconceiving the Divine Feminine

Daniel Boscaljon is an independent scholar in the fields of Literature and Theology, with a focus on agnosticism and how spirituality manifests in the spiritual world. He is a frequent contributor to the Little Village, and the creator of The Thoughtful Life podcast. You can learn more about him and his work at danielboscaljon.com

 

Angela Amias is an artist, writer, and psychotherapist. She is the co-creator of the Faces of the Divine Feminine Oracle. Her work has been published and exhibited around the U.S. You can learn more about Angela and her work at angelaamias.com.
Are you an experienced teacher of contemplative practices?  We would love to hear from you, if you have interest in using our studio space and being part of our community.
Send proposals and resume to our Studio Manager, Anna Evans at admin@virtuemedicine.com