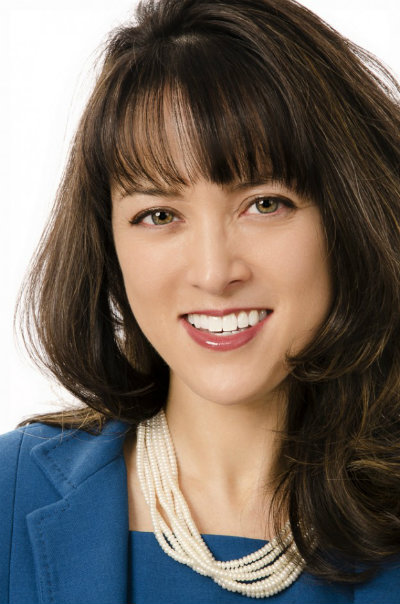 Dr. Janeta Tansey is Principal and CEO at Virtue Medicine.  Board-Certified in Psychiatry by the American Board of Psychiatry and Neurology; licensed by the state of Iowa for the practice of medicine; Board-Certified in Integrative Medicine by the American Board of Physicians and Surgeons, specializing in Mind-Body Medicine. She is a Board-Certified Coach, with a specialty designation in Executive Corporate and Leadership Coaching (CCE), and an Associate Certified Coach in the International Coaching Federation.  A practitioner in existential analysis, she has an Academic Associate credential with the Viktor Frankl Institute of Logotherapy.
Dr. Tansey has served on the medical faculty at the University of Iowa since 1999, in clinical and adjunct roles, with leadership in medical education, mental health, and bioethics. In 2008, she received the University of Iowa Collegiate Teaching Award, the university's highest honor for educators. Also in 2008, she completed her Ph.D. from the University of Iowa Department of Religious Studies, with a doctoral thesis on the moral emotions of empathy and shame as phenomena of ethical relation, drawing from the works of Buber and Levinas. She received the NAMI Exemplary Psychiatrist Award in 2011, one of fifteen psychiatrists in the U.S. to receive that year's commendation.
In partnership with colleagues and institutions around the country, Dr. Tansey continues scholarly activities and collaborations that invite the strengthening of authenticity, meaningfulness, and virtue in health care and in the helping professions.
• Creighton University School of Arts and Sciences, Omaha, NE — 1988 – 1991
• Creighton University School of Medicine, Omaha, NE — 1991 – 1993
• M.D., Loyola University Stritch School of Medicine, Maywood, IL — 1993 – 1995
• Resident and Chief Resident, University of Iowa Department of Psychiatry — 1995 – 1999
• Clinical Faculty, University of Iowa Department of Psychiatry, Iowa City, IA — 1999 – 2009
• Diplomate in Psychiatry, American Board of Psychiatry and Neurology — 2001 – 2021
• Ph.D., University of Iowa Graduate College, Department of Religious Studies, Iowa City, IA — 2008
• Principal, Virtue Medicine P.C.  — 2009 – present
• Medical Director of Hospital Psychiatry, Mercy Iowa City Hospital — 2009 – 2011
• Hospital and Consultation-Liaison Staff Psychiatrist, Mercy Iowa City Hospital — 2009 – 2014
• Bioethicist, Palliative Care Service, University of Iowa Hospitals and Clinics — 2009 – 2014
• Adjunct Clinical Associate Professor, University of Iowa Department of Psychiatry — 2009 – present
• Diplomate, American Board of Integrative and Holistic Medicine (ABIHM) — 2013/permanent
• Visiting Assoc. Professor, Center for Excellence in Ethics, Humanities and Spirituality, Texas Tech — 2014 – 2016
• Diplomate, ABPS Board Certification in Integrative Medicine — 2014 – 2021
• Board Certified Coach (TM), Center for Credentialing and Education LLC — 2017 – present
• Post-graduate Training, Integrative Meaning Therapy (Dr. Paul Wong) – 2017
• Associate Certified Coach, International Coaching Federation — 2018 – 2021
• Academic Associate, Viktor Frankl Institute of Logotherapy — 2018 

 

"Social

 

Work

 

Ethics

 in Theory and Practice:  Finding Equilibrium in Moral Conflict." Ethics Training Workshop, University of Iowa Hospitals and Clinics, 6/2018 
"Response-Ability to Fatalism, Fanaticism, and Tranquilization: A Conversation with Viktor Frankl's The Doctor and the Soul" Annual Conference on Medicine and Religion. St. Louis. 4/2018
"Coaching to Physician Wellness." Academy for Professionalism in Health Care, Chicago. 3/2017
Commencement Keynote Address, University of Illinois in Chicago Honors College, 5/2016
Paper:  "Seeking the Sacred as an Act of Idolatry: Levinas, Transcendence, and an Argument for the Desacralization of Medicine."  Annual Conference on Medicine and Religion, Houston. 3/2016
Lecture:  "Ethics at the End of Life."  Symposium on Advanced Wound Care and Wound Healing Society Meeting, San Antonio, TX. 5/2015
Paper:  "Not Empathy, But Thou Shalt Not Kill:  A Dialogue Between Buber and Levinas and its Implications for Medical Ethics."  Annual Conference on Medicine and Religion, Boston. 3/2015
Grand Rounds:  "Optimizing Spiritual Fluency:  Assessment and Treatment of Demoralization."
Texas Tech Dept of Psychiatry, Lubbock, TX. 3/2015
Lecture:  "End of Life Care:  Ethical and Existential Issues for Psychiatrists."
Iowa Psychiatric Society Annual Meeting, Iowa City. 11/2014
Grand Rounds:  " Addressing Demoralization in Medicine."
University of Iowa Department of Obstetrics and Gynecology, Iowa City. 10/2014.
Public Lecture:  "Integrative Medicine and Mental Health Care."
National Alliance for Mental Illness Johnson County Chapter, Iowa City. 2/2014
Faculty Workshop:  "Maintaining and Modeling Community in the Face of Challenge."
St. Ambrose University, Davenport, IA.  1/2014