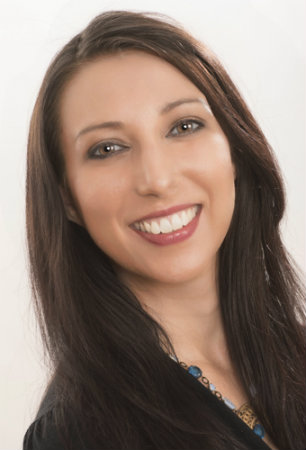 JoAnna Romero Cartaya is a Licensed Psychologist and Health Service Provider in Psychology, with a Ph.D. in Counseling Psychology from the University of Iowa.
Her psychological services are uniquely and holistically created to assist an individual to gain momentum in healing one's spirit, mind, and body. She blends an integrative healing philosophy with humanistic, interpersonal, and behavioral methods to further create a space in therapy for an individual to feel empowered, courageous, and connected both within oneself and with others.
In her clinics and psychological testing work, she works with adolescents and adults and welcomes those from all walks of life. She is honored to be a part of assisting individuals within their life journey to fully live and embrace all that it is to be an imperfectly perfect human being.
B.S., University of Wisconsin, River Falls, WI – 2004

Counselor, University of Iowa College of Public Health, Tobacco Research – 2004-2008
Leadership Pediatric Public Policy Fellowship, Washington D.C. – 2008-2010

Health Coach, University of Iowa Wellness Program – 2008-2012

Internship, University of Iowa Hospitals and Clinics, Neuropsychology – 2011-2012

Ph.D., University of Iowa Graduate College, Counseling Psychology, Iowa City, IA – 2013

Staff Psychologist, Community Mental Health Center, Marshalltown, IA – 2013-2015

Staff Psychologist, University of Iowa Student Counseling Center – 2015-2016

Founded Cartaya Clinic in Behavioral and Humanistic Psychology, – 2015

Ethics Committee Chair, Iowa Psychological Association, 2015-present

Functional Analytical Psychotherapy (Intensive Training Levels I and II),
Neuropsychology and Psychological Testing,
Interpersonal Psychotherapy, Cognitive Behavioral Therapy,
Group Psychotherapy, Dynamic and Phenomenological Therapies,
Hypnosis, Motivational Interviewing
Grand Rounds, Duty to Warn/Duty to Protect Update on Iowa Code-Ethics for Psychologist.
University of Iowa, Department of Psychiatry, 6/2016.
Romero Cartaya, J., Oaks-Edman, S., Hoffman, T., & Duke, E.  "Duty to warn: A Refresher and Review." Iowa Psychological Association Spring Conference, 2016.
Argüello, J., Brooks, D., Workshop: Confronting the Attraction Taboo: Developing Appropriate Guidelines for Addressing Attraction in the Therapeutic Relationship.
Annual Convention of the American Psychological Association, Washington, DC. 2011.
Espe-Pfeifer, P., Argüello, J., Taber, S., & Duff, K., Poster: Progression of Neurocognitive Deficits Associated with Juvenile Huntingtons Disease: A pediatric case study.
Annual Conference The National Academy of Neuropsychology, New Orleans, LA. 2009.
Liu, W., & Argüello, J. Using Social Class and Classism in Counseling. Counseling and Human Development. 2006.
Argüello, J., & McConnell, Symposium: Health care and substance abuse prevention: barriers among the homeless. Annual Convention of the American Psychological Association, Washington, DC. 2005.